Silvia Ghinassi
she/her/hers
University of Washington
Department of Mathematics



Recent and Ongoing Professional Service
Past professional service, community work, and extra-curricular activities can be found in the relevant sections of my CV.
---
Stony Brook Analysis Student Seminar
Together with Jack Burkart, I have founded, and organized for three years, the Analysis Student Seminar (ASS) at Stony Brook. Below you can find the topics we covered and the relative webpages.
ASS Fall 2017, Minimal surfaces (following Colding-Minicozzi's book)
ASS Fall 2016&Spring 2017, Analysis on Metric Spaces (following Heinonen's book)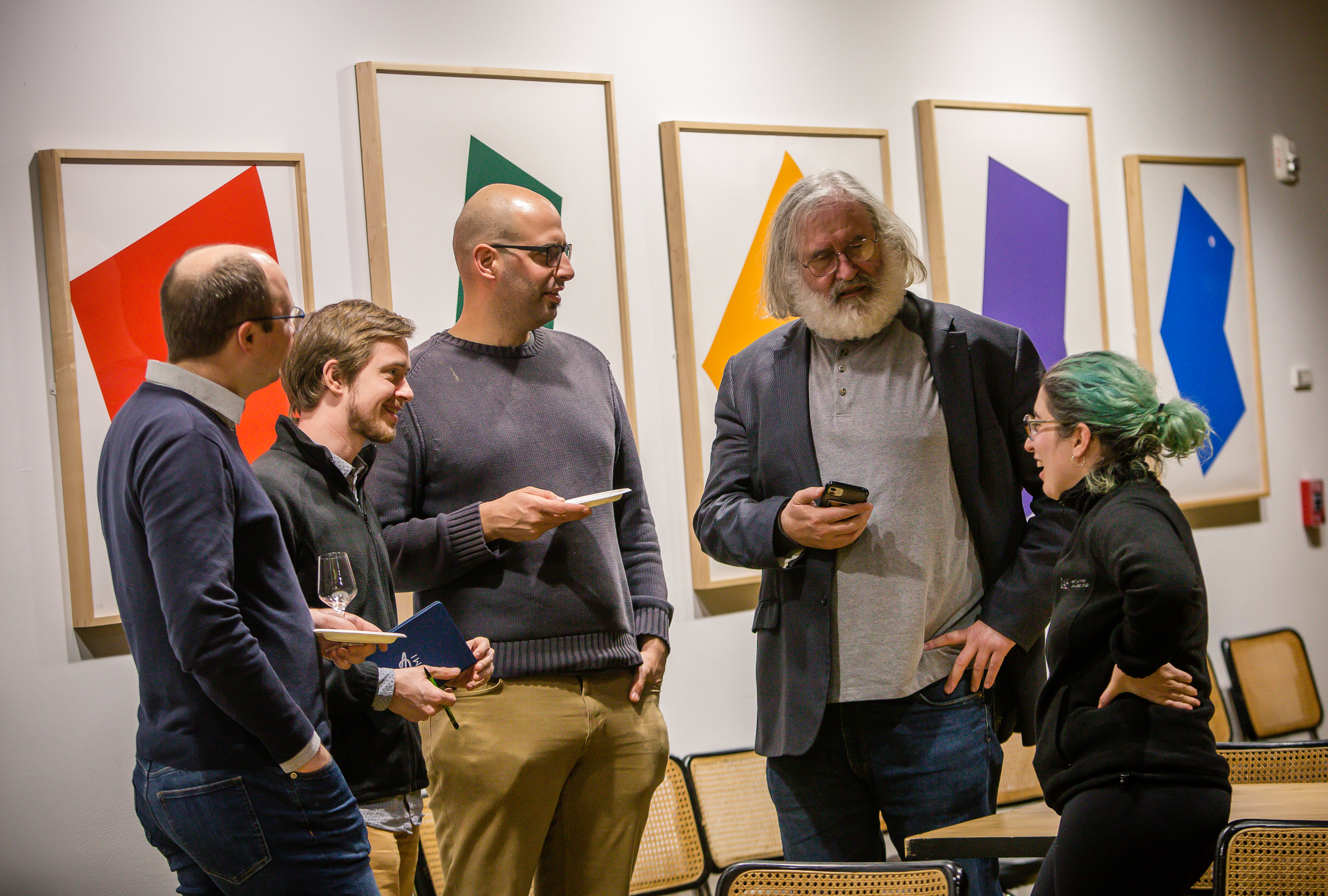 IAS Mathematical Conversations, December 2019
Photo: Andrea Kane/Institute for Advanced Study