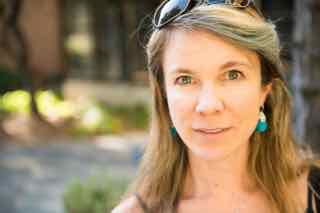 Homepage of Julia Pevtsova
Padelford Hall, C-448,
Department of Mathematics,
University of Washington,
Box 354350, Seattle, WA 98195-4350
Phone: (206)543-6889
Fax: (206)543-0397
email: julia at-sign math.washington.edu
---
Teaching

Link to webpages of some classes I taught in the past and reading seminars I organized.

Syllabus for the First Year Graduate Algebra sequence.
---
Research
My CV
Meetings and programs
The Spectral Methods in Algebra, Geomtery and Topology Hausdorff Research Institute for Mathematics, Bonn, September 16 - December 15, 2022


ICM 2022 in Saint Petesrburg, Russia, July 6-14, 2022. CANCELLED


XIX International Conference on Representations of Algebras (ICRA 2020), ICTP, Trieste, Italy, July 21-31, 2020. MOVED ONLINE


Quantum symmetries semester at MSRI , Spring 2020. MOVED ONLINE


Special session on Homological aspects in Commutative Algebra and Representation Theory", AMS Sectional meeting, SFSU, October 27-28, 2018


ABC Algebra Workshop in Seattle, November 10-11, 2018


Group Representation Theory and Applications, a semester long program at MSRI, January 16-May 25, 2018


Summer school and workshop on Geometric and Topological Aspects of the Representation Theory of Finite Groups, in honor of Dave Benson's 60th birthday, Vancouver, BC, July 27-August 5, 2016


Joint Mathematics Meetings in Seattle, January 6-9, 2016
Special session on Representation Theory of Algebraic Groups
Special session on Geometric and Categorical Methods in Representation Theory


AMS meeting at San Francisco State University, October 25-26, 2014
Slides of some of the talks from the special session Categorical methods in representation theory
Slides of my invited address


Representation theory and K-theory, a conference in celebration of the 70th birthday of Eric Friedlander
University of Southern California, Los Angeles, May 19-May 22, 2014


Seattle Summer School "Cohomology and support in representation theory and related topics"
University of Washington, Seattle, July 26-August 5, 2012; with links to notes and slides


Lectures on p-points that I've given at the VIGRE Summer School "Homological methods in representation theory"
at the University of Georgia, Spring 2010


Slides of some of the talks from the AMS special session "Categorical and algebraic methods in representation theory"
San Francisco, January 16, 2010
---
---
---

My mathematical genealogy
My mathematical Great Grandfather was Oscar Zariski; check the Math Genealogy project for my (or anyone else's) complete genealogy.
Here is a picture of my mathematical family, web page of my advisor Eric Friedlander, and my first experience in conference organizing in 2004.