Noncommutative Algebraic Geometry
Shanghai Workshop 2006
September 18-22, 2006
---
Some Photos (added April 29, 2007)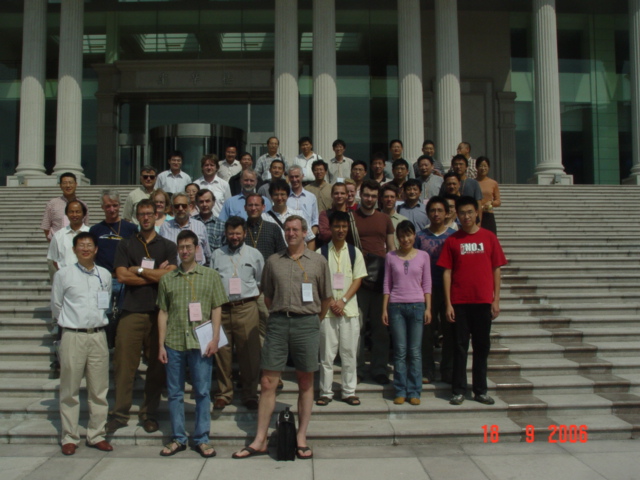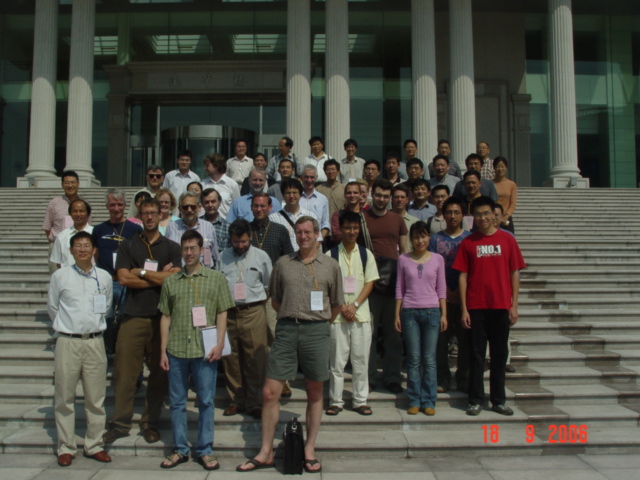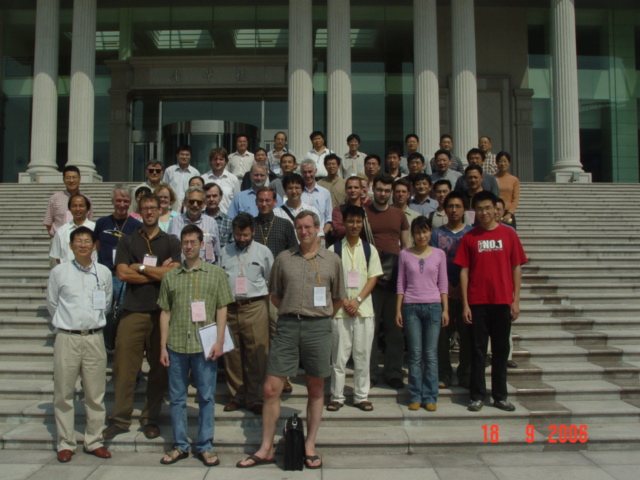 ---
Objectives
In recent years there has been an increasing interplay between noncommutative algebra and algebraic geometry, with applications in both directions. The resulting subject is often called noncommutative algebraic geometry. The main theme of this workshop is to study this interplay and to bring together people working on various geometrically influenced parts of noncommutative algebra and to encourage their interaction and collaboration.
---
Organizers
Quanshui Wu, Fudan University, China qswu@fudan.edu.cn
J. Toby Stafford, University of Michigan, USA jts@umich.edu
Michel Van den Bergh, Limburgs Universitair Centrum, Belgium vdbergh@luc.ac.be
James J. Zhang, University of Washington, zhang@math.washington.edu


---
Venue
School of Mathematical Sciences, Fudan University, Shanghai, 200433, China
---
Accommodation
Most participants will stay in Fudan Yanyaun Guesthouse (approximately 160-240 RMB or 20-30 US dollars per night). Click here for the address of Fudan Yanyuan Guesthouse
---
Registration

If you are interested in attending the workshop, please email your name and affiliation to both Quanshui Wu qswu@fudan.edu.cn and James J. Zhang zhang@math.washington.edu.

Registration Fee is 800 RMB or 100 US dollars (including most of meals). Registration fee is due upon your arrival.
---
Sponsors
Fudan University
Natural Science Foundation of China
---
Program
Click here for a schedule
---
List of participants
Click here for a list of participants

---
Other information
Visa
If you need an invitation letter for visa application, please contact Quanshui Wu qswu@fudan.edu.cn


Transportation
There are two airports in Shanghai: Pudong Airport (PVG) and Hongqiao Airport (SHA). Most of International flights arrive at Pudong Airport.

There are three choices from Pudong airport to Fudan University.
1. Take taxi (about 50 minutes, 140 RMB or 17.5 US dollars)
2. Take shuttle bus --Airport Line 4, get off at the second stop Wu Jiao Chang ( about 60 minutes, 16 RMB or about 2 US dollars)
3. Take Maglev -- First take Maglev (about 8 minutes, 40 RMB or 5 US dollars) , then take taxi (about 35 minutes, 48 RMB or 6 US dollars)


Weather
Weather
Shanghai and Around
Shanghai is one of the largest cities in the world. It is one of the most rapidly developing and most dynamic cities in China. There are a few middle sized cities around the Shanghai area: Suzhou, Hangzhou, Wuxi and Yangzhou.


Tour
1. We will have two city tours during the workshop (afternoon/evening events).
2. For those participants interested in post-workshop tour to Hangzhou (a whole day trip), more information will be provided during the workshop.